Second Concert Coming Up!
Mon. June 27, 7:30 pm
Performing Arts Pavilion in the Promenade
Mazomanie, WI (116 Brodhead St.)
Common Chord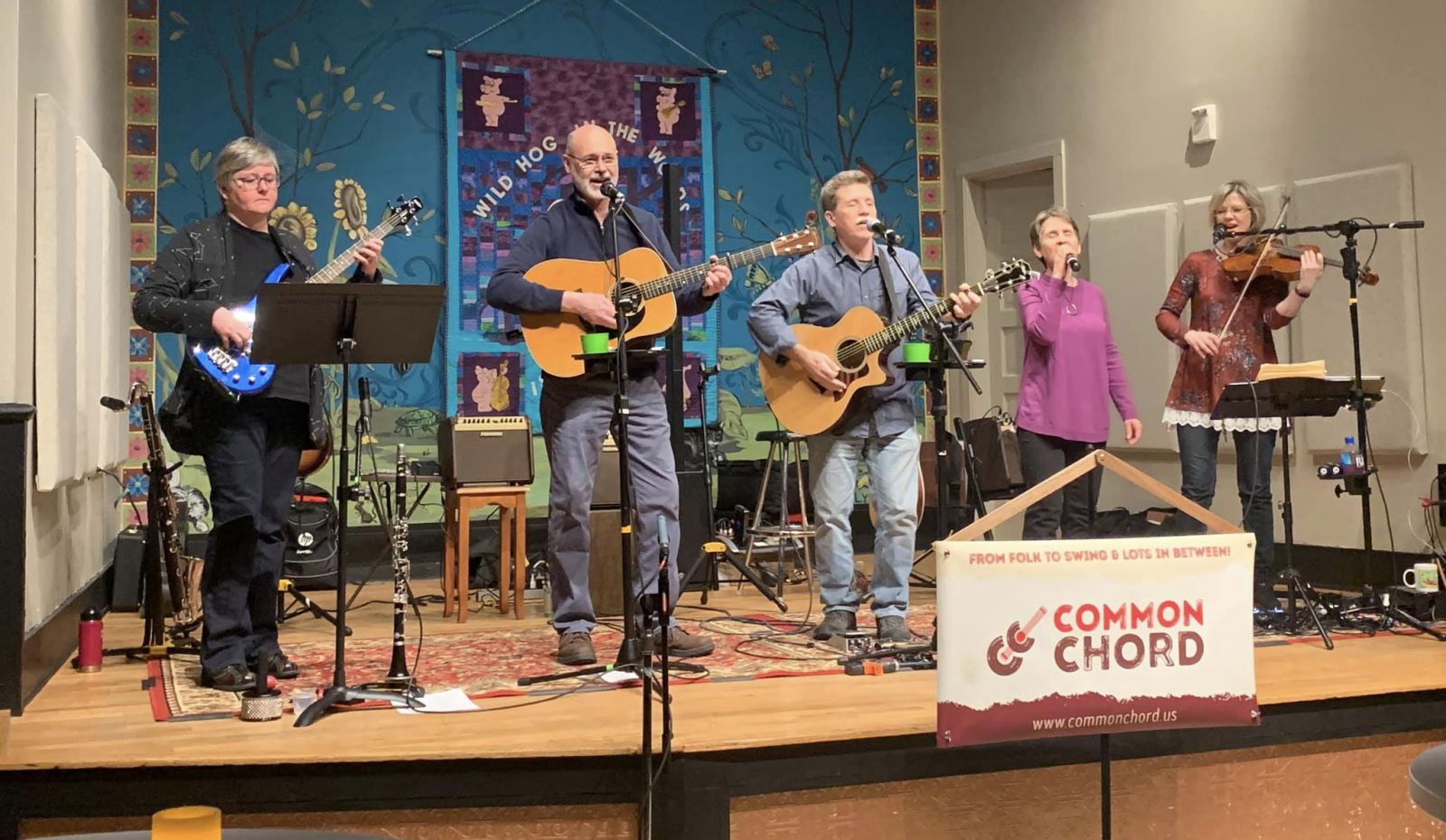 Faye Bruggink, Michael Bryant, Bruce Buttel, Delores Jenison,
and Tracy Jane Comer
From Folk to Swing and In-Between
Vocal-Centric music from this amazing Americana group
And then the season continures...
Mon. July 11, 7:30 pm
Iva & Satoko
Extraordinary Flute/Piano Duo with our very own Iva Ugrcic
Unity Chapel, Spring Green
Mon. July 25, 7:30 pm
Shawndell Marks Trio
Pop/Rock classics reimagined as soulful ballads
Mazomanie Performing Arts Pavilion
Mon. August 8, 7:30 pm
Spreading the joy of the Afro-Brazilian musical bow
Unity Chapel, Spring Green
Mon. August 22, 7:30 pm
Happiest moments in the sun with this hot Steeldrum band
Mazomanie Performing Arts Pavilion
Bring your appetite because M&J Jamaican Kitch'n will be on hand to serve delectable Caribbean fare such as jerk chicken/pork, curried coconut sauce fish/tofu, beans and rice, cooked cabbage and fried plantains. You don't want to miss this amazing pairing of Caribbean flavors and sounds!
Sun. September 4, 5:30 pm
Hot Swing in the Gypsy Jazz style
Wyoming Valley School Cultural Arts Center Lawn
Bring lawn chairs and a picnic for this fun concert.