For more than twenty-five years, unswerving commitment to music, musicians and




the community in the Wisconsin River Valley and beyond.







 
Monday July 28, Unity Chapel 7:30 pm
Quinteto Yzafa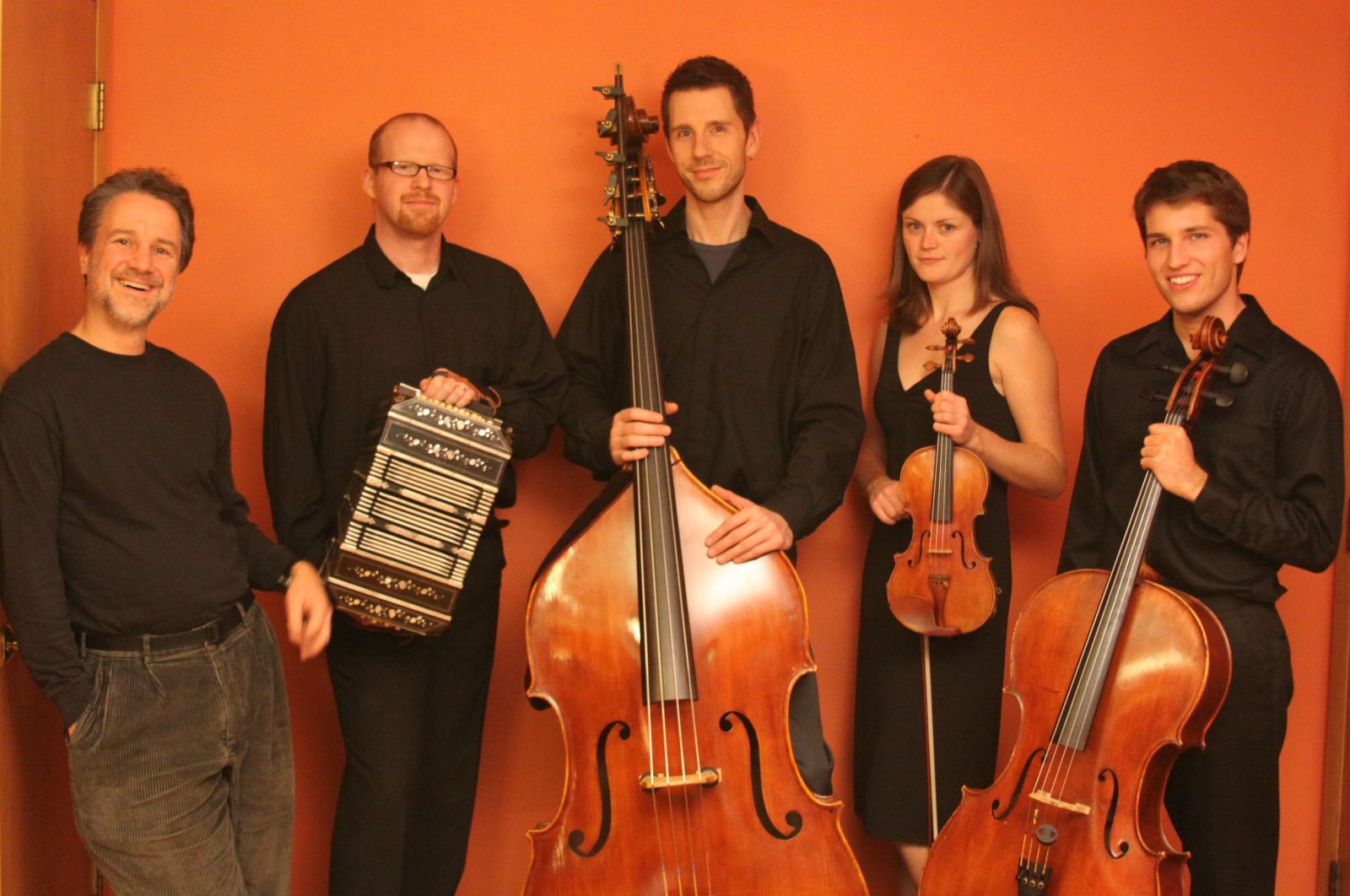 TANGO: The essence of life, love, yearning desire and escape wrapped in the power of dance. Quinteto Yzafa creates an earthy and dramatic mix of romance, sound and seductive momement.
Remaining Concert Series Schedule
Aug
10-11 Brahms: A Germ
an Requiem
Hillside Theater at Taliesin; Sun. 8/10 at 5:00 pm, Mon. 8/11 at 7:30 pm
August 24 Music in the Fields; Harmonius Wail
Outside at Wyoming Valley Cultural Arts Center,
Grounds open at 6:00 pm, music starts at 7:30 pm
$10 Tickets now available at Arcadia Books.
Will be available on-line soon!
Tickets Available at Arcadia Books
Tickets are now available for the Sun. Aug 24 Music in The Fields concert
with Harmonius Wail.
Get tickets at Arcadia Books in Spring Green.
On-line tickets available through Brown Paper Tickets
$10.00 - Free for 12 and under. This concert will be held outdoors at Wyoming Valley School Cultural Arts Center, 6306 State Hwy 23, Spring Green.
Grounds open at 6pm, Music starts at 7:30 pm. Bring lawn chairs/blankets and a picnic or refreshments for this fun summer evening event.