For more than thirty years, unswerving commitment to music, musicians and 
        the  community in the Wisconsin River Valley and beyond.




Join us for our third season concert
Music for Piano 4-Hands
Monday July 22, 7:30 pm at Taliesin's Hillside Theatre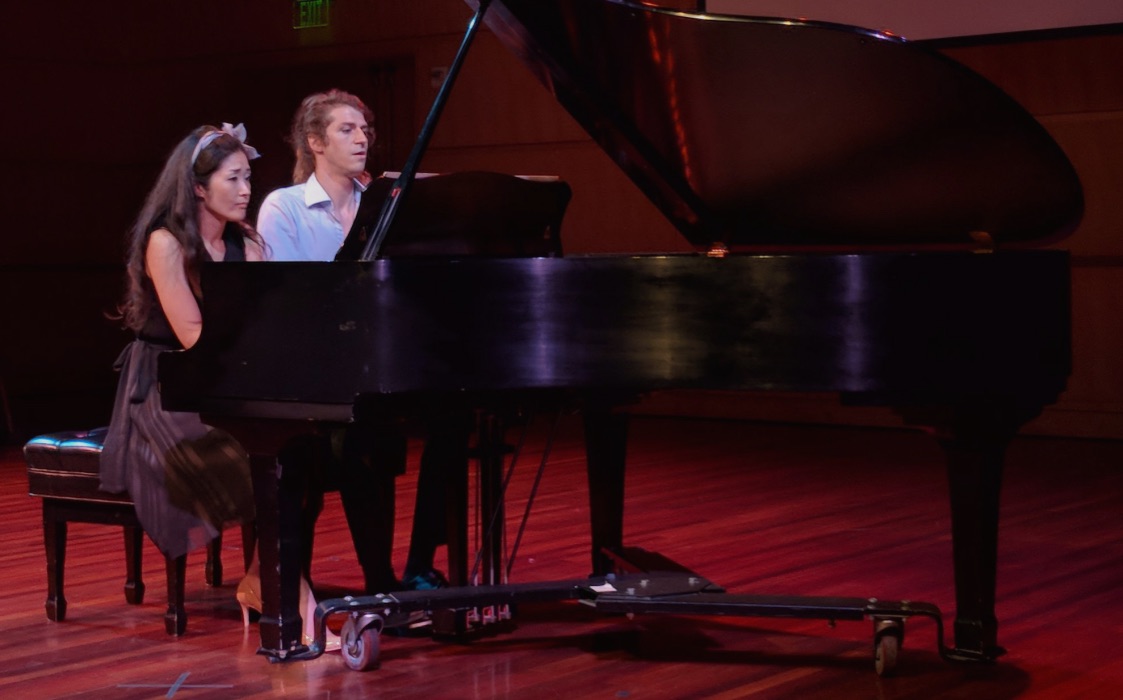 Join Satoko Hayami and Jason Kutz for an evening filled with music for piano four-hands Works on the program include Souvenirs, a suite by Samuel Barber; Wizard of Oz Fantasy by William Hirtz; various pieces by Louis Moreau Gottschalk; and the premiere of a set of original compositions by Jason Kutz, among others.
August 5 The New Milwaukee Consort
Unity Chapel, 7:30 pm
The New Milwaukee Consort features a trio of musicians dedicated to bringing Baroque gems to life through voice and period instruments. Come and join Charlie Rasmussen (Baroque cello and viola da gamba), Timothy Sterner Miller (lute), and Kristin Knutson (soprano), as they explore celebrated Italian, French, and English compositions from the Baroque period.
August 19 Mr. Chair
Taliesin's Hillside Theater, 7:30 pm
Mr. Chair is a genre-bending quartet that employs classical, rock, jazz, modern, & hiphop influences to construct their unique & engaging sound. Their musical explorations over the last 3 years include a diversity of original compositions as well as re-imaginings of iconic classical works like Stravinsky's Pulcinella and Erik Satie's Gnossienne No. 1.
Sunday, Sept 1 Panchromatic -- Steeldrum Band
Wyoming Valley School Cultural Arts Center, 5:30 pm
Panchromatic is a steeldrum band that is playing on instruments built from 55-gallon oil drums that originated from the island nation of Trinidad and Tobago in the Caribbean. Their sound is positively intoxicating and has near universal appeal! The "beach culture" aspect of steeldrums belies an extremely rich musical tradition. Featured Trinidadian cocktail for sale. Bring your own picnic! Outdoors (shelter available if needed).
Sunday, Sept 22 Percussion Truck
Wyoming Valley School Cultural Arts Center, 2:30 pm
Musicians from Northern Illinois University travel to Spring Green to perform a new composition on local artist John Himmelfarb's sculpture created from a vintage truck. Outdoors (shelter available if needed).